While planning a recent California vacation, I came across a name—The Cave of Munits—I was intrigued, and so began the journey and the research.
The Cave of Munits practically rides the county line between Ventura and Los Angeles in the Upper Las Virgenes Canyon Open Space Preserve. Amidst the urban sprawl, El Escorpion Trail takes you from an everyday California neighborhood into beautiful rolling hills and prairies, hidden beneath prominent Castle Peak. A short hike and a modest climb (Modest is my opinion. Others have reported this to be difficult) will bring you to the cave.
This cave is beautiful and surprisingly vertically spacious! Natural skylights allow for very few dark spots and wonderful photography! Climbing further into the cave will allow you to reach the top, promising wonderful views of the surrounding preserve, and a chance to hike to Castle Peak. The climb to the peak from here is reportedly sketchy (I only visited the cave), although many prefer this to what they view as a risky climb back down from the cave. These days, it is home to dozens of pigeons and its fair share of mystery.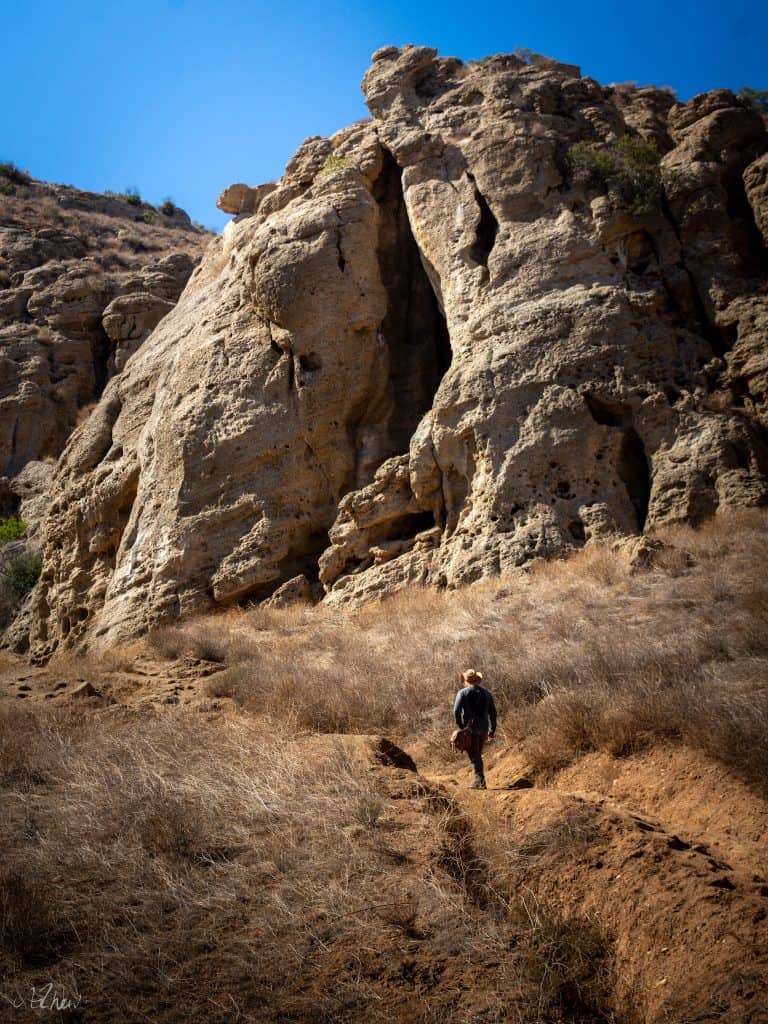 Long before the arrival of Spanish Conquistadors, Munits and much of the surrounding territory to the west belonged to the Chumash natives, including the nearby Castle Peak, an important site during solstices.
The legends associated with the cave are super convoluted and abundant, so rather than getting super crazy in its explanation, I will retell the most important and consistent pieces of the story. According to myth, the cave was once home and refuge to a powerful shaman named Munits. The local Chumash chief, 'Ra'wiyawi (try saying that three times fast), seeking vengeance for the murder of his daughter, by the hand of his own son, paid Munits to brutally kill and dismember him. Members of the local village, displeased with the loss, troubled Chief 'Ra'wiyawi. In response to their cries, he had Munits murdered atop the nearby peak.
Today, the cave is a popular destination for hikers and climbers alike. As with many places such as this, it is desecrated with graffiti.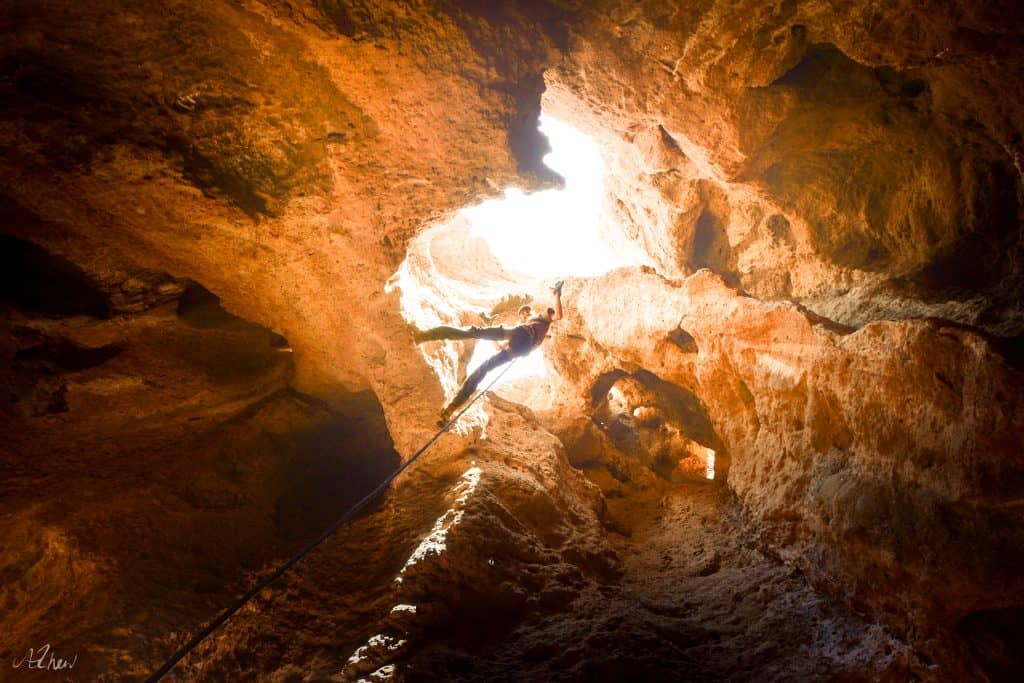 I hope you enjoyed that read! To stay up-to-date on all things Arizona Jones, be sure to subscribe to my weekly newsletter! And, if you like my work, please support me, by visiting my online store, and sharing my articles on your preferred social media!